Who am I?
Hi, I'm Cameron (aka Iffy), a stay at home mother to 4 beautiful children. My family is my life! I am not crafty by nature....but I am learning =D I will share my experiences with you(good & bad) with crafts, DIY, cooking, and life. I say what's on my mind, and remain honest, it's just who I am. Love it or leave it =D So follow me and see my progress as I document my journey, and If All Else Fails....at least you have gained a friend and gotten some great tips or maybe learned something new along the way!
View my complete profile

Friday, July 8, 2011
Want to Participate in a Giveaway on Stay At Home Nation? & Stencil Review
Pin It
If you have a business or a shop and you would like to participate
in a giveaway on my blog then contact me via email at
ifallelsefailsthen (at) gmail (dot) com
In an attempt to help get the word out about independent businesses that have really great products,
offering my help resulted in etsy deactivating me. =(
Unfortunately an etsy shop owner took my genuine offer for help the wrong way & accused me as being a scam. She reported me & my account was deactivated just like that.
No warning, no notice, no 2nd chance.
Which really sucked because I truly didn't know I was doing anything wrong.
I didn't even hear a single word from them until a week after they deactivated my account.
With that being said, I am extending an open invitation for anyone
who wishes for me to hold a review & giveaway for their shop on my blog to contact me.
Then we can talk details.
I am very flexible, after all it is your shop.
I hold a new fabulous giveaway every Sunday & currently have openings for September on so I
would love to get you on the calendar!
My offer is honest & in good faith, you can check out my past reviews/giveaways.
I am great about keeping in touch with my giveaway sponsors, before, during, & after.
I even post upcoming giveaways on my sidebar until your giveaway is held.
So not only do you get advertising on my sidebar but also when I post the review/giveaway.
Also for anyone who has already agreed to me doing a giveaway for them,
if I have not contacted you, it's because I don't have any (non etsy) contact info for you.
PLEASE make sure I have your email address by emailing me as I do not have
access to my etsy messages.
Thank you for your understanding, and I look forward to working with you!
I don't typically split my review & giveaway into 2 separate posts but since they were so generous
You still have time to enter in for $50 at Cutting Edge Stencils
this kit consists of 3 stencils to customize it however you like
it includes:
Peony 11.5" across
Elm Leaf 15" tall
Baby's Breath 30" tall.
Having 3 individual stencils allows you to space them close together
or further apart
So are you ready to see what I did with mine??
I started with a solid wall in a color I actually didn't like(it came with the house)
I used blue tape to hold the stencil to the wall as suggested.
You can check out all sorts of great tips from Cutting Edge Stencils
here
I used a dense roller (it works better in keeping the paint from spreading)
Be sure to roll it on a paper towel before rolling it on the wall.
I just spaced the stencil by eye
(which is the great part about these stencils...you don't have to be a pro)
I used this stencil with 2 separate colors, a silverish-gray & then a dark brown
I let it dry 30 min before colors but you probably don't have to wait that long,
I just had diapers to change & kiddos to tuck into bed.
So then I used the leaf stencil with green.
I was pretty impressed already & I still had 1 more stencil to do.
I used a pink-tan color for the flower, and I just kinda placed it where it seemed right
(& where there was room)
This is how it turned out
Now I just need to put the hooks back up & there ya go,
a wall I actually like now =D
So if you want to transform somewhere in your house with one of these fun, awesome stencils too,
then come enter my $50 giveaway from Cutting Edge Stencils HERE
check out their website.
This was my first time ever stenciling and I really had such satisfaction when looking at the end result. I mean after each stencil I was more excited to see the next. If you have never stenciled or had a bad experience with one in the past, you should definitely try again!
Much love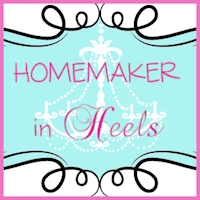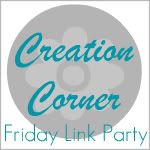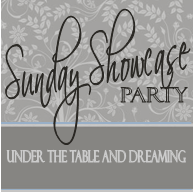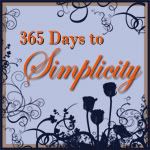 Posted by

~Iffy~ @ StayAtHomeNation
at 8:54 PM