Who am I?
Hi, I'm Cameron (aka Iffy), a stay at home mother to 4 beautiful children. My family is my life! I am not crafty by nature....but I am learning =D I will share my experiences with you(good & bad) with crafts, DIY, cooking, and life. I say what's on my mind, and remain honest, it's just who I am. Love it or leave it =D So follow me and see my progress as I document my journey, and If All Else Fails....at least you have gained a friend and gotten some great tips or maybe learned something new along the way!
View my complete profile

Monday, May 30, 2011
Pin It
Hello to all of my wonderful readers! I wanted to give a big Thanks for all who entered my link party and started following me last week =D
But for now, let my show you how to make a quick, pretty bow.
We will work with the shorter length first. Go ahead and place it print side down. Then you will fold one side over onto the center point of the ribbon(it makes a loop)
then place a dab of hot glue to secure it & hold for a minute. Careful, the glue is hot!
Now bring the other side of the ribbon over like you did with the first half,
you are going to slightly overlap the 2nd half with the 1st half that is glued down.
Glue that end down & now you have 2 loops.
Cut another piece of ribbon long enough to wrap around the center of your bow (I made mine a little long because I was making it up as I went)
Set that aside & bring your longest length of ribbon in front of you ( the 1st one you cut)
Place your ribbon with the 2 loops onto the long ribbon and glue it where you want it to sit.
Then place the smallest piece of ribbon on top & on the center of your bow vertically (I placed mine print side down for a contrast)
Then flip the entire thing over, where now your center ribbon will be on the bottom & showing the print side.
Place a dab of hot glue in the center of the back of your bow & glue one end down.
Trim the other end so that it ends at the back of the bow. Glue that down too.
Flip it over & your done. Look at how pretty. Now wasn't that simple?
Partying with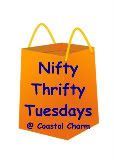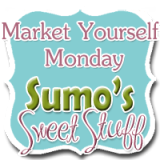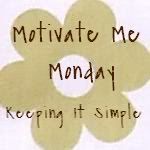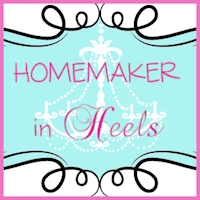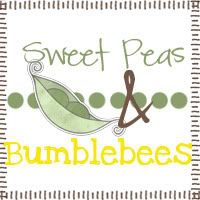 Posted by

~Iffy~ @ StayAtHomeNation
at 10:18 PM
3 comments

Links to this post
Tuesday, May 24, 2011
Pin It
OK, so I know that this is not good for trying to lose my extra post baby weight
but if you're like me, sometimes you just gotta have something sweet.
I found this on allrecipes.com (great site btw). I always tweak the recipes to my liking though.
It's so easy, here's what you will need
(2) 8oz cans refrigerated crescent roll dough
(2) 8oz packs plain cream cheese
1 cup white sugar
1tsp vanilla extract
1/2 cup butter (melted)
1/4 cup white sugar
1 tsp or more ground cinnamon
Go ahead and preheat your oven to 350 F & grease a 9"x13" baking dish(I use a glass pyrex)
Then open 1 can of crescent roll dough, unroll them, & press in a single layer into the bottom of your dish.
both packs of cream cheese
(you can soften them in a glass bowl in the microwave for 20 seconds for easier mixing),
1 cup of sugar, &
1 teaspoon of vanilla
until it's smooth & creamy.
I used a handheld mixer to cream it nicely.
See how mine ripped so I used the smaller pieces to "patch up" where the cream cheese layer was showing. Trust me, this doe not have to be perfect....it still will taste yummy!
Go ahead & pour your melted butter over the whole top crescent layer.
Sprinkle that over the top of the butter.
Yum!
Place your baking dish into your preheated oven & cook for 30min.
The result......
Sweet Tooth Satisfaction for sure!
~Iffy~
Oh and be sure to
come party with me all week long & link up @ My Favorite Things Party

Posted by

~Iffy~ @ StayAtHomeNation
at 9:15 AM
5 comments

Links to this post
Sunday, May 22, 2011
Pin It
Here is my latest creation
I held onto it thinking maybe one day I could do something with it.
First I carefully peeled the protective coating off of the canvas. This in turn lifted the photo along with the coating.
I even put a few words in different colors to make them stand out.
After the canvas was dry, I decided to add some ribbon around the edges.
Partying with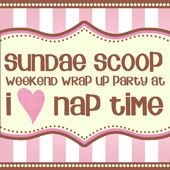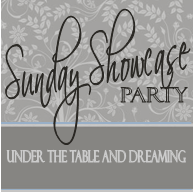 Coastal Charm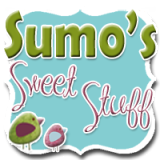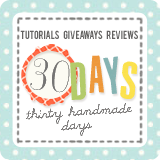 Posted by

~Iffy~ @ StayAtHomeNation
at 8:33 PM
12 comments

Links to this post
Labels: Canvas, crafts, DIY, DIY Decor, Family, Link Party, Linky, My Favorite Things Party, Party, Posts of Firsts, Spring