Who am I?
Hi, I'm Cameron (aka Iffy), a stay at home mother to 4 beautiful children. My family is my life! I am not crafty by nature....but I am learning =D I will share my experiences with you(good & bad) with crafts, DIY, cooking, and life. I say what's on my mind, and remain honest, it's just who I am. Love it or leave it =D So follow me and see my progress as I document my journey, and If All Else Fails....at least you have gained a friend and gotten some great tips or maybe learned something new along the way!
View my complete profile

Thursday, August 30, 2012
Pin It
With school starting back, there can be a lot of anxiety for both parents
recently moved. There is no worry or stress about a child who misses their bus, or can't remember their parents phone number because it is right there on their arm.
Removal is simple too, Original tats use baby oil & for quick Stick Tats just grab a corner & pull "slow & low".
Write-On!(which comes with a marker)
Custom Quick Stick (you just peel & stick)
Alternately, I think this would be an awesome investment for schools across the nation for when
the students go on field trips. Ease your fears, with customized labels with the school's name & phone number, just in case your child gets separated from the rest of the students.
There are also tats for medical alerts
or
And a MUST for anyone with a child with an allergy to a food like
peanuts(which can be deadly). This would be great for the first couple of weeks of school or daycare
for the teachers & staff as a little reminder. Or even to keep on hand when you send your child to a Birthday party.
If you have a smartphone, they even make a Safety Tat QR
They also make ones for older children
Much love
&
Good luck
~Iffy~
I was provided a pack of Custom Quick Stick Safety Tats for the purpose of this giveaway, but all
opinions are 100% honest & mine. A very special thank you again to

Posted by

~Iffy~ @ StayAtHomeNation
at 9:51 AM
0 comments

Links to this post
Monday, August 27, 2012
Pin It
I know there are many of us out there who wish we had
Barbie's body/figure. Although, as flawless as it may be,
I still don't want to be stepping over naked barbies all over the floor.
For some reason once her clothes come off, they rarely go back on......
perhaps she is a free spirit, a nudest, or maybe it's the fact that her clothes are so tiny & tight
that my girls have a hard time putting them back on or like Michaela, just don't care to dress them.
One day as I was browsing Ucreate with kids & saw a post entitled
but no relation- I don't think)
Anyways, it was this post where I came across the brilliant idea to help Barbie
out because she cannot get dressed herself.
Here's what you need:
Naked Barbies (or any hard plastic dolls that are well endowed or that you want to cover)
Sharpie-black (or any color you wish to make her undergarments)
Simply draw & fill in a bodysuit, or a 2 piece bathing suit, tube top, shorts, whatever you would like to cover barbie up. You could also use acrylic paint, but I used a black sharpie in these 2 designs(no straps) because it was quick & easy. Plus they don't show under Barbie's clothes(when they decide to wear some)
Look, it's not that I don't think the human body is a beautiful thing, and amazing
because it is.
There is just a time & a place for nudity, even if it's a doll. With two growing girls,
I do not want them ashamed of their bodies, however I don't want them prancing around stark naked either. I certainly don't want my two sons seeing naked Barbies hanging out (literally lol) and thinking that's what girls do. I don't see any harm in simply adding permanent undergarments, (whether it's a bra & underwear, a body suit, or just a tank or tube top)
to teach how to be modest & set a good example. I'm not saying color her from
head to toe(I think that's a bit much) but hey if you want to, go for it.
I mean they make the newer dolls with underwear molded on, why not a bra too?
This may not be for everyone but in my house it is the perfect solution.


If you do not agree with this, there's no need to leave a negative comment as this post was meant
to be informative & offer a solution to those interested.
This is just my opinion & what I chose to do to the barbies my younger daughter plays with in the family room. I left the Barbies in Sydney's room alone as they stay in her room & are clothed most of the time :)
Thanks for reading!
XoXoXo
~Iffy~
*Warning-Using a Sharpie is a permanent change to your dolls, please use at your own risk. I would not advise using this technique on any collectors dolls or ones you do not wish to permanently have colored. Do not let your children do this or see you doing this as they may think it is OK to color on their dolls/toys. You can talk to your children about why you did this and/or how mommy(or daddy) are the only ones allowed to write on them. Also, the Sharpie does wear off in certain places over time/use & so a touch up from time to time may be needed. I was not compensated in anyway by Barbie or Sharpie.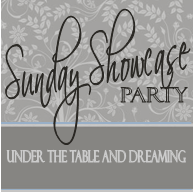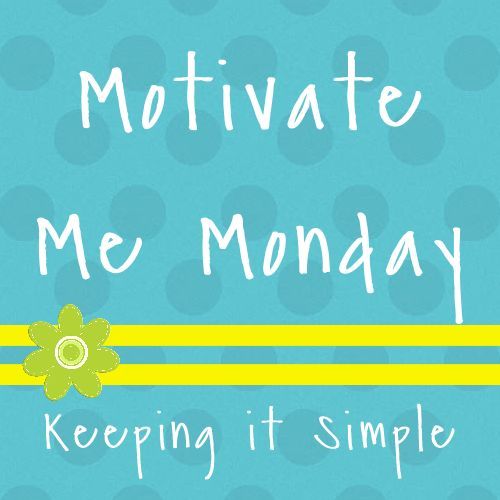 Posted by

~Iffy~ @ StayAtHomeNation
at 7:18 AM
22 comments

Links to this post