Who am I?
Hi, I'm Cameron (aka Iffy), a stay at home mother to 4 beautiful children. My family is my life! I am not crafty by nature....but I am learning =D I will share my experiences with you(good & bad) with crafts, DIY, cooking, and life. I say what's on my mind, and remain honest, it's just who I am. Love it or leave it =D So follow me and see my progress as I document my journey, and If All Else Fails....at least you have gained a friend and gotten some great tips or maybe learned something new along the way!
View my complete profile

Friday, April 20, 2012
Pin It
Thank you for all who entered & thank you again to the wonderful sponsors
who donated for this giveaway!
The first chosen winner did not leave an email address & therefore I had to choose another winner.

CONGRATULATIONS to #1 Natural Nesters!!!!
I will contact you via email with further details.
I hope you enjoy your prizes!
Be sure to check back soon for an awesome Giveaway Bash Finale worth over $300!!!!
XoXo
~Iffy~

I wanted to run part 2 of my anniversary giveaway again since I realized that
I ran it last time during Spring Break ~ oops
well that explains a lot! =D
Be sure to enter & tell your friends too,
All you have to do to enter is to leave a comment below,
and if you like the giveaway and/or my blog then go ahead and follow me too since you're here,
oh and welcome.
1 lucky reader of Stay At Home Nation will win all of the following:
1
Mavea
water filter pitcher valued at
$34.99
(for pure, filtered water without any chlorine taste)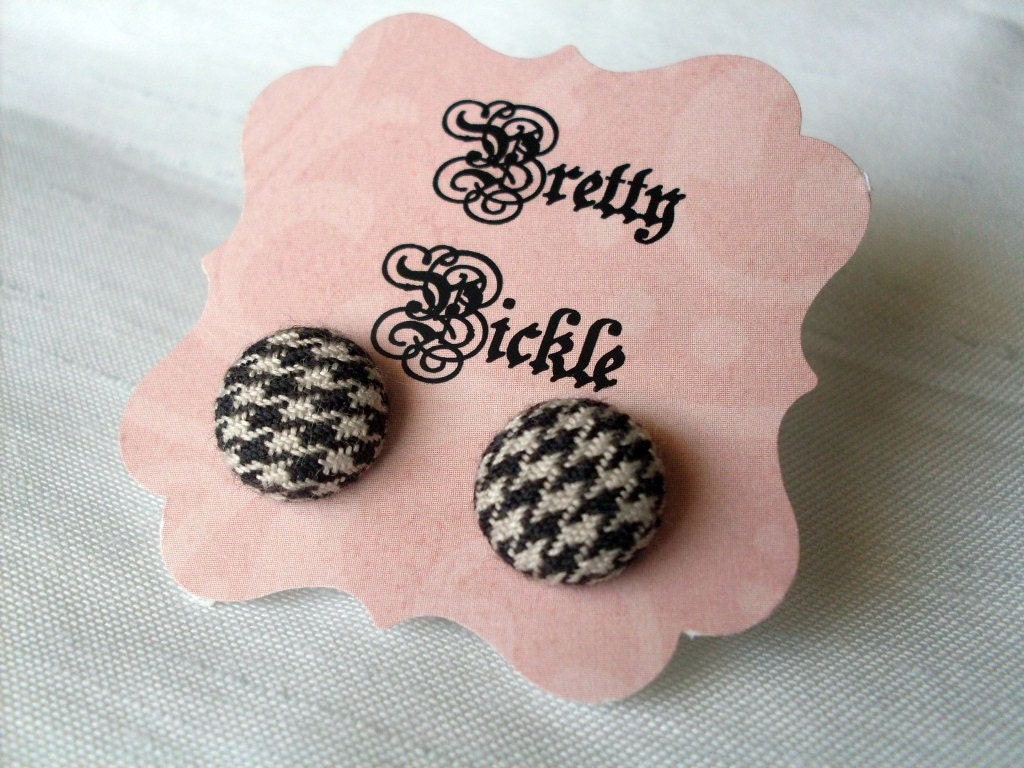 These adorable Houndstooth earring studs handmade from
Pretty Pickle
valued at
$5
(you can also get 20% off of all merchandise when using the code SILLYDILLY10 at checkout)
A 30 minute massage plus micro-current therapy from Margo at Total Mobility valued at

$80.
If you are interested in her massage therapy-she is amazing! She has been the
only saving grace for my herniated discs.
You can read up on the "Micro" Here if you don't know what it is,
but she can help with inflammation, migraines, anxiety, gastro issues,
I mean the list goes on & on, so check it out!
You can also contact her via email to set up an appointment

totalmobilityllc(at)yahoo(dot)com
be sure to tell her Cameron sent you =D
Use discount code
THNX5
to receive $5 off any order on their site
Here
(they have a ton of neat items!)
(You can check out my review for another item from them for the Cushy Closer Here)
Total prize valued at over $127.00 in prizes this week
Additional entries count for 1 entry each but please leave a separate comment for each entry to count. Oh & be sure to either leave your email address or comment through your google account,
otherwise
I will not be able to contact you
if you are the lucky
winner!
Additional Entries
*Follow me publicly on gfc(located on my sidebar)
*Follow me on Linky(also on my sidebar)
*Post my button on the sidebar of your blog (located at the top of my sidebar)
*Blog about this giveaway(leave the url)
*Tweet or @mention about this giveaway
This giveaway is open to U.S. mailing addresses only(no P.O. Boxes).
All entries will be accepted until midnight(est) Thursday, April 26. One winner will be chosen at random
& notified via email by Saturday April 28.(You can email me directly at ifallelsefailsthen@gmail(dot)com for privacy)
There ya have it, another week of awesome prizes to say Thank You!
Good Luck
~Iffy~
Please note the massage & micro is located in North Fulton-Ga.

Posted by

~Iffy~ @ StayAtHomeNation
at 9:34 AM
9 comments

Links to this post
Wednesday, April 18, 2012
Pin It
Yes, yes I know I have been MIA & I do apologize
but, well Spring Break was very busy & fun, then we
all have been fighting colds & coughs, & well
honestly time kinda got away from me.
I hope you have all been well & I just wanted to share with you today a FANTASTIC
meal planning website called
Mealr
.
I mean c'mon look at how delicious this Salmon Tostada looks, and IS!
Today is the Last Day to check them out for absolutely FREE!
Just go
HERE
and then you can choose from 12 different meal plans.
Mealr
isn't your typical meal planning website,
because you make every meal from scratch.
Every meal is cooked with healthy ingredients, fresh produce, spices, & herbs.
And you don't need to be an experienced cook, because the directions
are very clear & detailed.
(I made pizza dough from scratch last night for the first time ever & it was SO tasty & easy too!)
Take a look at a few of my favorite recipes we've made so far from
Mealr
.
Shrimp Scampi
Herb Crusted Salmon
(no Mealr is not an all seafood meal planning site, it's just those are my stand out favs)
There has been such a variety of foods, & since the beginning of the year, there
have been NO repeat recipes yet! Which I LOVE!
Here's the Sausage & Pepper Pizza we made last night (best pizza I've had in a long time!)
Mealr will have you and your family eating healthier,
spending more time together with home cooked meals,
improving your cooking skills, have you trying new spices & cooking techniques,
all while staying delicious!
These recipes are family friendly
& my husband & are really enjoying
Mealr
& I think you will too!
Check them out for
free
& let me know what you think or
if you already know about this little gem called
XoXo
~Iffy~

Posted by

~Iffy~ @ StayAtHomeNation
at 6:10 PM
0 comments

Links to this post