Who am I?
Hi, I'm Cameron (aka Iffy), a stay at home mother to 4 beautiful children. My family is my life! I am not crafty by nature....but I am learning =D I will share my experiences with you(good & bad) with crafts, DIY, cooking, and life. I say what's on my mind, and remain honest, it's just who I am. Love it or leave it =D So follow me and see my progress as I document my journey, and If All Else Fails....at least you have gained a friend and gotten some great tips or maybe learned something new along the way!
View my complete profile

Thursday, January 26, 2012
My Favorite Things Friday Link Party ~ #27 & Blogging Advice 101
Pin It
So I am realizing (after almost a year of blogging) that
*it's OK not to post something every single day(not saying I have),
* it's time to really start opening up on here & letting down my walls as a blogger,
*if I have a stressful week and can't find any free time to craft or post that my readers will
forgive me, after all most of you are moms and/or fellow bloggers & you understand,
*& that I want to have followers that like & read my blog for what I post about,
and I will no longer require it for giveaway entries.
OK, thank you for all who linked up last week!
Look at me favs
This lovely clutch comes from
Sew Fantastic
, & she says it's a great
beginners project. So I will totally try it out just as soon as I get my sewing
machine out of the box & figure out how the thing works ;D
I LOVE everything about this scrabble tile! Wow so pretty!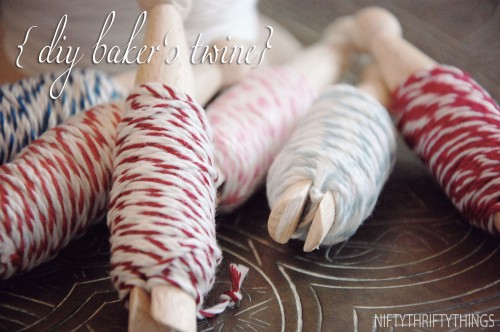 & ever wonder how to make you're own baker's twine?
Great posts this week! I am excited to see what you link up this week! If you
have been featured in my Stay At Home Nation Spotlight then grab yourself my button
(located at the top of my sidebar) & post it proudly because you earned it!
Now let's have fun & link up below. All I ask is that you visit at least 2 other links
this week & leave them a comment letting them know you saw them at my party (please & thank you)!
Have fun & lookout for the Redken review & giveaway soon
(sorry it was delayed waiting on some final details regarding the post)
I may skip onto the next giveaway item. . .
you will have to wait & see.
XoXo
~Iffy~
*********************************

Posted by

~Iffy~ @ StayAtHomeNation
at 11:14 PM