Who am I?
Hi, I'm Cameron (aka Iffy), a stay at home mother to 4 beautiful children. My family is my life! I am not crafty by nature....but I am learning =D I will share my experiences with you(good & bad) with crafts, DIY, cooking, and life. I say what's on my mind, and remain honest, it's just who I am. Love it or leave it =D So follow me and see my progress as I document my journey, and If All Else Fails....at least you have gained a friend and gotten some great tips or maybe learned something new along the way!
View my complete profile

Tuesday, May 21, 2013
Fit Into Summer Giveaway - Valued Over $1000 - NOW CLOSED
Pin It
This giveaway is Now Closed. Thank you for all who entered and for all of the wonderful sponsors for participating!
The winners are:
Grand Prize-Jessica D
First Prize-Liz R
Second Prize-Carrie P

Congratulations!
******************************************************************
Fit Into Summer Giveaway!
It's almost bathing suit season, so that means it's time to shape up,
for
most of us at least. Well if you've been reading my posts lately, you know I've been doing the Revolt fitness program and losing inches by the week. This giveaway will provide you with a nice head start in the program so you can hit the ground running.
Check out the fabulous prizes below:
Grand Prize Pack
First Place
Second Place
Thank you to all of our wonderful sponsors for making this amazing giveaway possible!
And a special thanks to all the Revolt bloggers participating:
This giveaway will run through June 10, so get your entries in and be sure to tell your friends, since there are multiple winners after all :) Be sure to enter my
DaVinci bracelet and charms giveaway
Good Luck
&
Much Love!
~Iffy~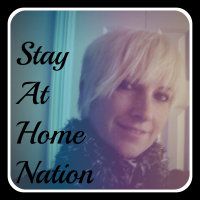 <a href="http://stayathomenation.blogspot.com/" target="_blank"><img src=" http://i1301.photobucket.com/albums/ag104/StayAtHomeNation/Blog%20Buttons/DSC06569200x200button_zps28180a48.jpg" border="0" alt="Stay At Home Nation" /> </a>

Posted by

~Iffy~ @ StayAtHomeNation
at 12:01 AM